A Self-Catering Holiday Cottage in Staithes
Welcome, Glendevon Cottage is a delightful former fisherman's cottage steeped in history that can accommodate up to four people.
Facing onto the elegant Barrass Square in the heart of the ancient fishing village of Staithes, and only a two minutes' walk to the beach, it provides the perfect location for guests to explore Staithes and the neighbouring areas.
Inside the cottage, there is an open fire in the lounge and wooden beams throughout.
The cottage is dog friendly and has a patio with outside seating. Staithes has shops and pubs and Whitby and Saltburn are just an easy drive away.
Benefit From
Open log/coal fire -starter pack of coal, logs, kindling provided
Exposed wooden beams, folding wooden window shutters and wainscotting in sitting room.
Shower room and toilet on ground floor.
Night storage heaters throughout.
Fully fitted kitchen with microwave, washing machine & coffee maker.
Welcome pack of tea coffee milk and sugar.
2 bedrooms one with en suite shower room and toilet.
Front courtyard sun trap with sitting out area.
Partial sea views.
We welcome LGBT guests.
Pet friendly- up to 2 dogs 🐕 🐩
Literally a stone's throw from the sea.
Parking
Parking is short stay only - in the village.
Long stay parking available at the top of the hill just before you drop down into the village a short walk away.
Nearest parking to Glendevon cottage is Glen Vale Website. www.staithesparking.co.uk
This car park is CCTV monitored for your security
Telephone Jimmy Pink on 07890 073 273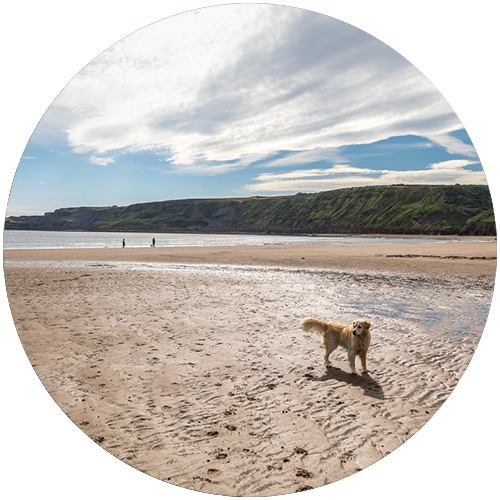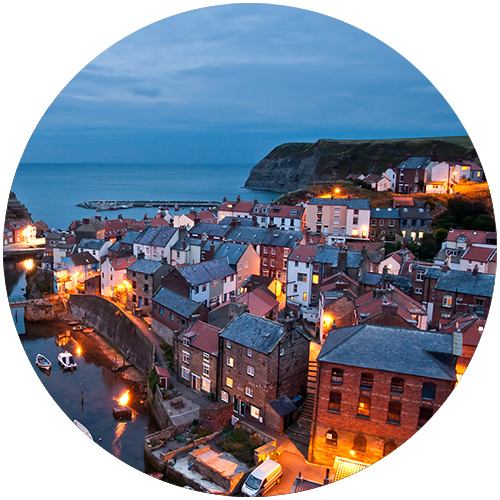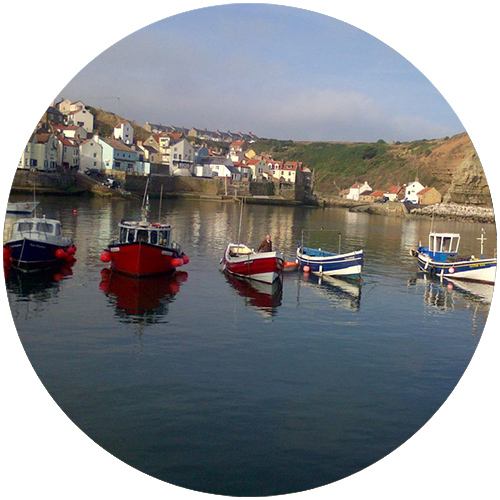 History of Glendevon
Although we're not sure exactly how old Glendevon is precisely we have a documentary records dating from the early 19th century up to the present day – at least 170 years old.
We know that the cottage has been inhabited by a succession of families working in seafaring and mining - industries and occupations of importance to the local area. Glendevon is a genuine fishermens' cottage.
The profession of Master Mariner features in the ownership records commentary - a Master Mariner was the highest qualification possible in the Merchant Navy.
Local Staithes names are connected to the cottage - Ward - Shippey - Crooks - Theaker.
In 1861 Glendevon had 3 residents - this had risen to 8 in 1871 and included a young girl as a house servant - Sarah Crooks, and a lodger Ann Theaker.
In 1881 one of the sons of the household Matthew Ward was at sea and is recorded as serving on the 'True Love' a fishing vessel from Whitby manned by Staithes fishermen.
By 1911 Matthew was in the fish business on his own account as a Hawker owning his own horse and cart. It is not hard to imagine Matthew shouting his wares on 'The Staithe' then delivering orders by horse drawn transport to local villages